Home Decor and Design Inspired by Different Cuisine Or Food Cultures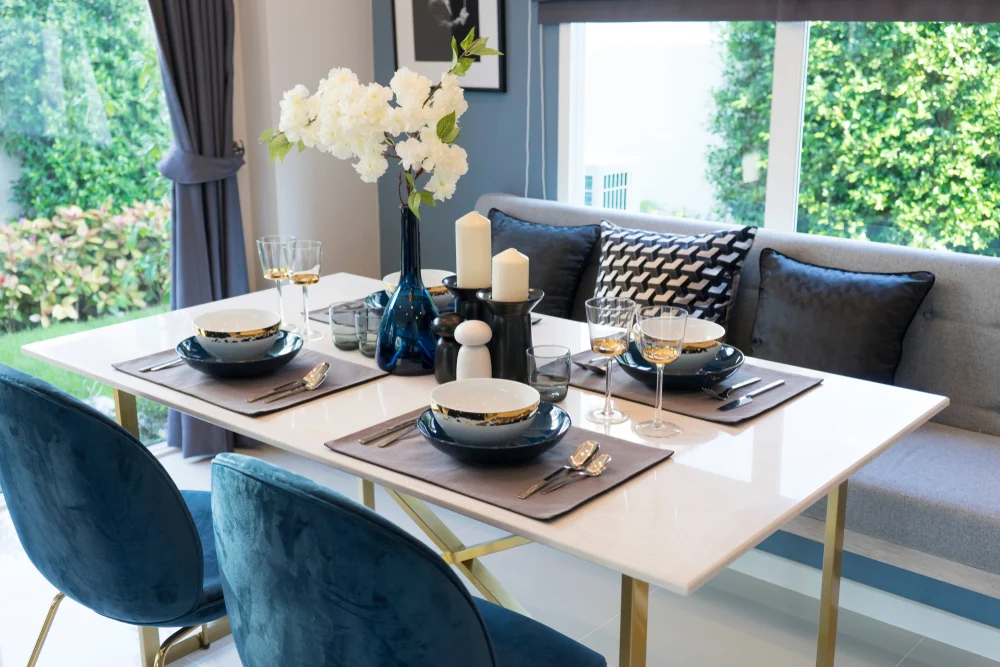 Home decor is much more than the random objects and furniture that fill our spaces – it represents our cultural identity and beliefs.
Making cultural additions to your home design can be as easy or complex as desired, from bold choices such as an eye-catching dumpling light fixture to more subdued details like donut pillows.
Moroccan Influence
Moroccan decor is an exquisite mix of culture and tradition inspired by their country's geographic location. It incorporates African, Mediterranean and Arabic embellishing styles for an inviting aesthetic that's romantic yet alluring.
Color plays an integral role in Moroccan decor, with white and neutral tones as its foundation, followed by bolder and vibrant hues such as Majorelle cobalt blue, tangerine and warm purple used as accent pieces. Geometric patterns, Quranic calligraphy and ornamental metalwork are also commonly featured. Handcrafted zellige tiles, Tadelakt lime-based plaster or even handcarved wooden furniture may also be found within Moroccan designs.
Many accessories in this style of decor are unique to Morocco. Poufs most frequently associated with this aesthetic are round leather poufs with decorative top stitching or tooled patterns on them, octagonal side tables with bone or mother-of-pearl inlays, and colorful patterned accent rugs which all conjure the desert's charm.
Indoor Gardens
Integrating plant life into your home decor and design is an easy way to add depth and dimension. Simply adding one or two plants that share similar aesthetic can transform a space and bring the feeling of an outdoor garden right inside your cozy abode.
This indoor garden is an amazing example of how mixing together different kinds of greenery can create a truly original display. Plants are displayed in handmade pots, wall hangings, shelves and old canisters for an eclectic feel; selecting houseplants that boast different textures and heights also helps make this arrangement more beautiful and interesting.
Explore the rich diversity of plants grown for food around the globe at New York Botanical Garden's living exhibition inside and around Enid A. Haupt Conservatory. Participate in weekend celebrations, wellness programming and culinary-related programs designed for adults and children; gather at artist-designed tables set throughout the landscape; and discover how some notable edibles have impacted cultures worldwide.
Bohemian Influence
If minimalism isn't your style, consider adding bohemian elements into your home decor. Bohemian decor embraces an array of philosophies and ways of life from all parts of the globe – the term itself comes from French expression "la boheme," or gypsy in French; perhaps this inspired this free-spirited aesthetic!
Bohemian decor stands out by its dynamic combination of patterns, textures and colors – including antique rugs with modern furniture or an earthen lamp with fringed lamp shades. Additionally, boho decor tends to favor natural materials like sisal and rattan for its design elements.
Bohemian decor has quickly become one of the hottest trends in home decor today. Boho boasts an eclectic look and feel, which allows their style to shine through beautifully in their living space. However, be careful as this trend can easily go overboard!