Modern Living Room Designs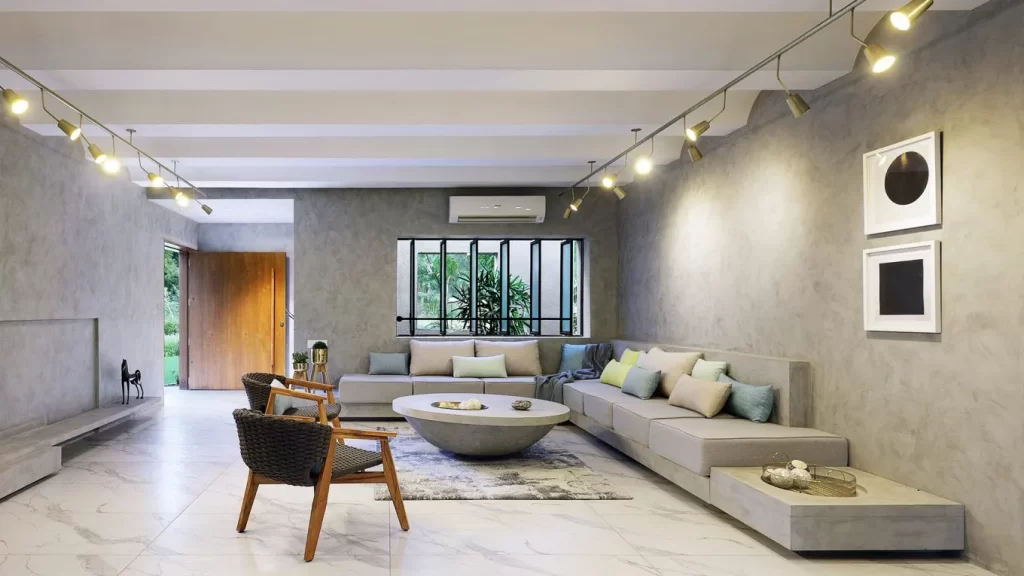 If you're looking for some ideas for modern living room designs, consider using neutral colors. You can add colorful accents such as gold bowls or greenery to your living room, but you don't need to go overboard. Geometric lines and symmetry are great ways to add character to your living room without going overboard.
A symmetrical composition inspires a sense of calm order. While the furniture layout is similar on both sides of the room, the artwork is dissimilar. The symmetrical composition and minimalist furniture create an inviting environment for relaxing. By incorporating a ribbon fireplace, you can add even more sophistication to your living room.
Natural light is a key component of modern living room design. It makes a room look fresh and spacious and blends indoors and outdoors. Large glass windows and walls allow natural light into the space. You can also use blinds to adjust the amount of light coming into the room. This can make the space feel more cozy or darker, depending on your preferences.
Patterns are a staple of modern living room design, but you should use them sparingly. Incorporate them in your decor with small accents like brightly decorated rugs. Avoid using too much pattern as it will overpower the modern look. Geometric wallpaper is another way to add pattern to your walls. Try placing it behind shelves or on panel accent walls.
When selecting the right pieces of furniture, consider how much floor space you have in the room. Too much furniture can make the room look cramped. A modern living room should have plenty of space to move around. Choose pieces of furniture that are sleek, yet not too big. You also should consider where to place your beverages and snacks. You can also include built-in storage systems to hide away clutter and showcase your collections in style.
A modern living room can be inviting and warm. Adding a touch of nature in the form of plants can help create a global atmosphere. You can even pair modern furniture with ornate molding. The combination of a glamorous velvet sofa with a sleek coffee table and modern chandelier will be a gorgeous combination.
While modern living room designs are often associated with minimalism, you can still add a contemporary twist to your room with modern pieces. Orange lamps, for example, will add softness to your design while keeping it from feeling cold. You can also use a spiraling chandelier to add a contemporary twist. Modern living room designs can also be warm, especially if you incorporate pieces that make use of natural materials such as wood. However, it is important to remember that this type of decor is not necessarily for everyone.
Mid-century modern living rooms often feature potted plants. These are an important part of modern living room design. Plants help keep the air smelling fresh and green. You can also place citrus fruits in a Ladorada accent bowl. A vintage lucite coffee table can also be used to add an accent to your modern living room.